Art Curriculum
The HD Art & Design Department offers a robust and flexible curriculum that provides students with strong foundational skills and allows for an in-depth exploration into a chosen area.
The faculty is housed in a new, purpose-built centre accommodating Primary Design Thinking and Secondary Art & Design. This spacious and modern building offers bespoke Sixth Form art studios, a Ceramics room, a Photographic-screen printing darkroom and plenty of natural light. Creative design thinking is promoted through versatile 'maker spaces' where teachers act more like art facilitators, fostering creativity.
Art and Design aims to enable students to develop creative, imaginative and intuitive capabilities. Our students will learn to develop knowledge and understanding of Art, crafts and design in historical and contemporary contexts and in different societies and cultures. Students will also acquire and develop technical skills through working with a broad range of media, materials and techniques.
The broad areas of study in this course are:
Drawing
Painting
Printing
Sculpture
Mixed media
Photography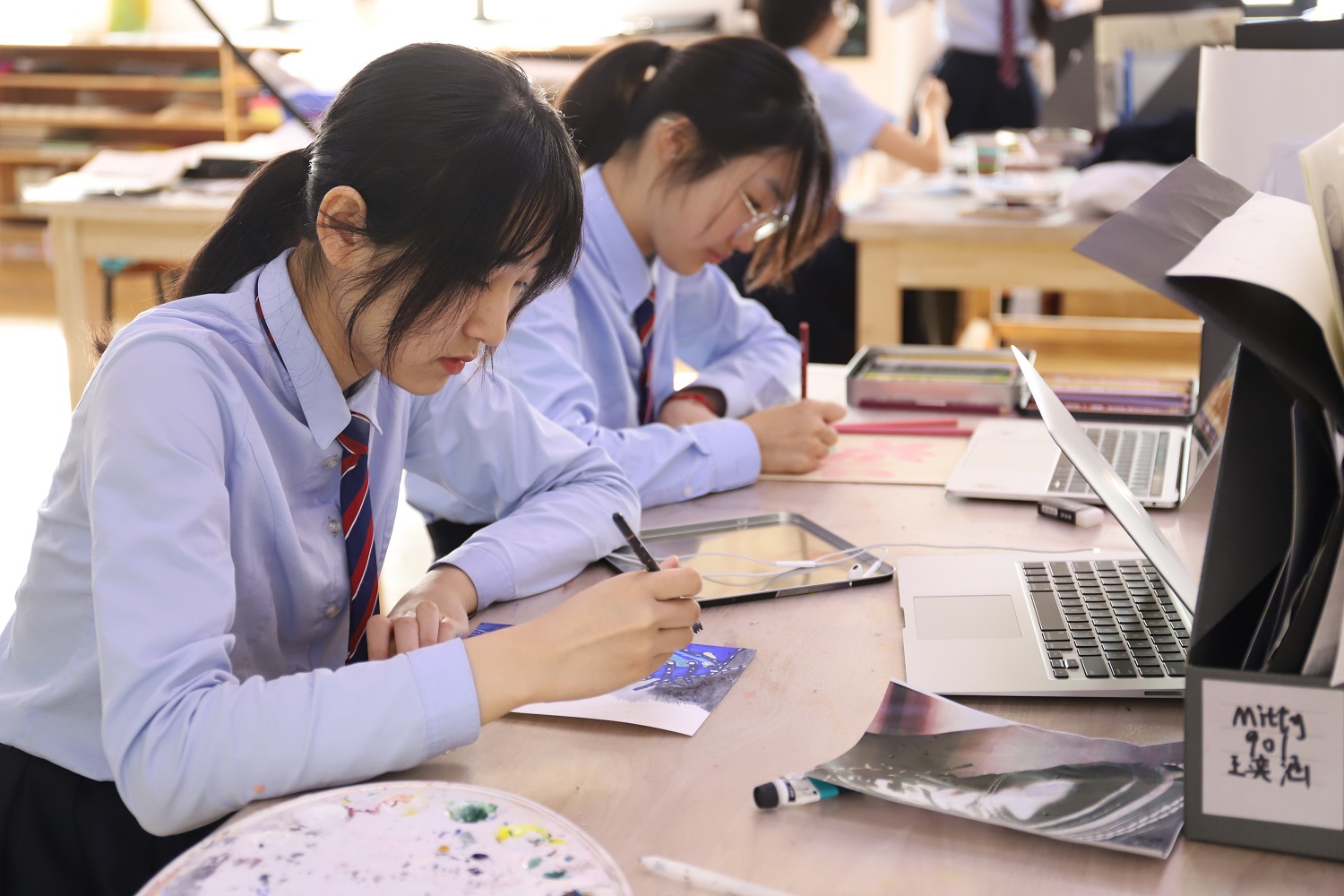 Music Curriculum
Music at HD Secondary School provides a comprehensive education into the breath of musical genres throughout history and around the world. It is an exciting and challenging curriculum designed to open students' eyes to the world of music and the opportunities available to them, including music making, appreciation, creativity and expression. Facilities at HD are extensive and include a large 250-seater auditorium and a specialised Music building - which houses a range of classical, rock and world instruments for the students to discover.
Our students study a general curriculum covering musical history and appreciation. They investigate world music such as, African drumming, Gamelan (an Indonesian style of music) and American Blues.
There are also a range of cross-curricular activities that involve the other academic departments, for instance the study of melodrama pieces. In this context, the English Department may study a text in depth, from a literary perspective; the Art Department may assist with prop design for a school production; and the Maths Department may examine the mathematical formulas demonstrated within musical pieces.
Our ECA programme (extra-curricular) provides even further opportunities. Students can develop their musical abilities through group activities - including the Chamber Orchestra, our clarinet ensemble, our string quartet, choral performances and musical theatre productions such as Andrew Lloyds Webber's, The Wizard of Oz. Finally, students benefit from various trips to local theatres, such the West End production of Cats (which was performed here in Ningbo).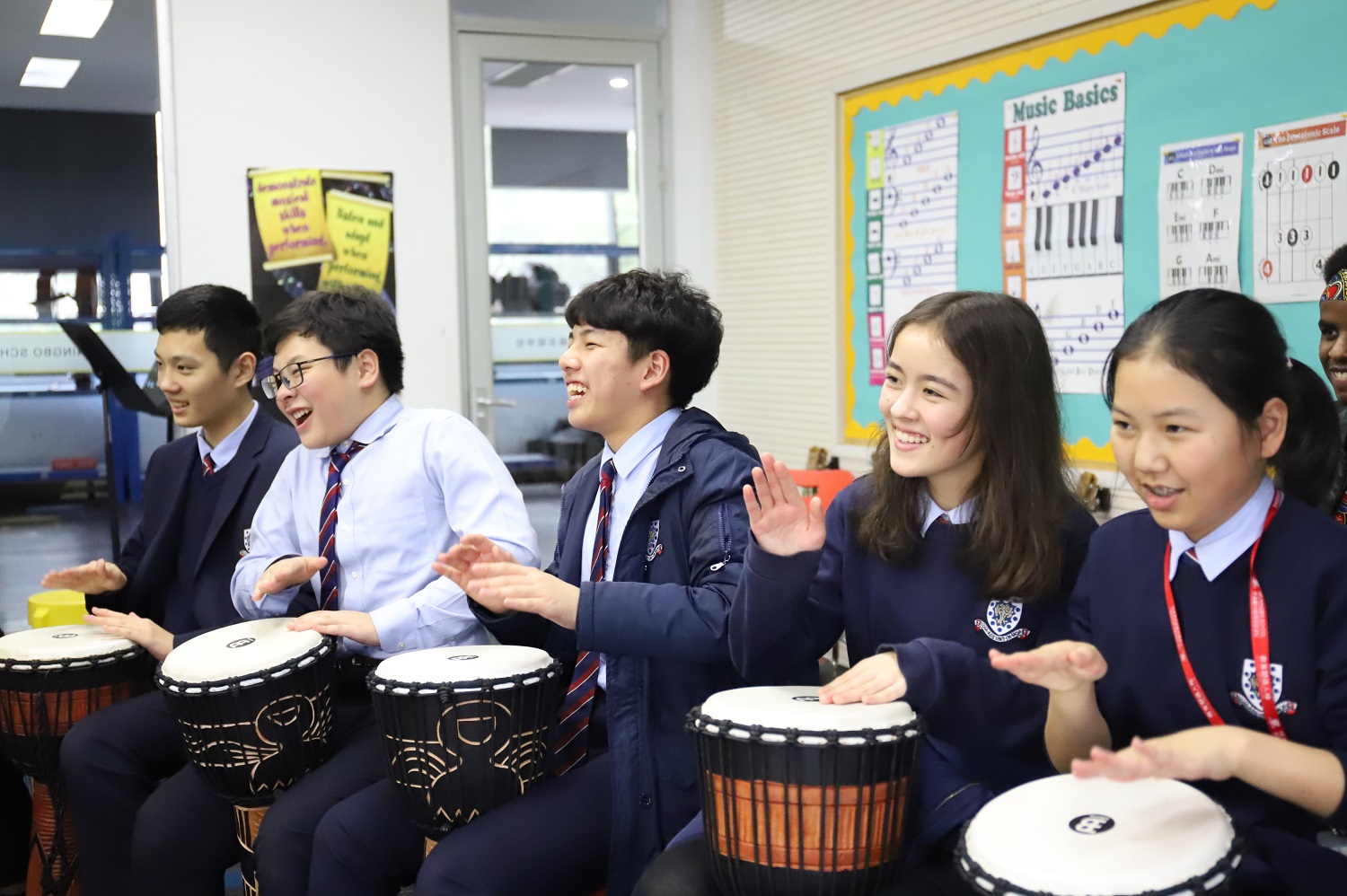 Drama Curriculum
There is a lot of established research about the positive influences from drama, theatre and the performing arts on young people. The benefits are physical, emotional, social, and they help to develop a healthy appreciation of culture and the arts. Students benefit in many ways - including improved self-confidence, imagination, empathy for others, co-operation, concentration, communication skills and improved memory. Being on a stage, whether alone or with others, is a daunting experience. These challenging experiences help develop children into young adults, giving them the characteristics to succeed in life and work.
HD students benefit from the unique opportunity to experience both Eastern and Western genres of theatre. Our students learn about Stanislavsky's system for actor training, preparation and rehearsal technique. The environment is very active and stimulating, encouraging creativity and theatrical improvisation. In HD Ningbo, more than 100 students have participated in the drama club and 7 large-scale performances have been performed. In 2018, the school founded its Illume Theater.