Immersive English Curriculum
The ultimate objective of the HD International Curriculum is to develop a global horizon, an understanding of different cultures and to become a globalized citizen. We strive to provide an immersive bilingual environment to cultivate students' English skills. Under a topic/genre based integrated teaching model, the English curriculum mirrors the Chinese curriculum's thematic approach which is centered around the child. English National Curriculum elements are fully integrated into subjects such as Art, Science, Physical Education and Computing, providing students with fresh and unique learning experiences.
At HDNB, students are at the center of learning. With an interdisciplinary approach, students apply their English skills in other subjects and in a variety of activities hosted by the school or through a 'House' system. Combining genre-based learning and focused teaching under an overarching topic, where possible, we endeavor to build natural links between the English and Chinese curricula.
English teaching is a critical part of the education that HD Ningbo School offers. Referenced by the English National Curriculum Framework, our English programme aligns with the learning objectives and assessment outcomes of this, with the aim being that the children master near-native proficiency through accelerated learning as quickly as possible.
English lessons at HD Ningbo School seek to develop students reading, writing, phonics, spelling, vocabulary, grammar, speaking and listening skills in creative and engaging ways. Children are assessed annually using GL assessments.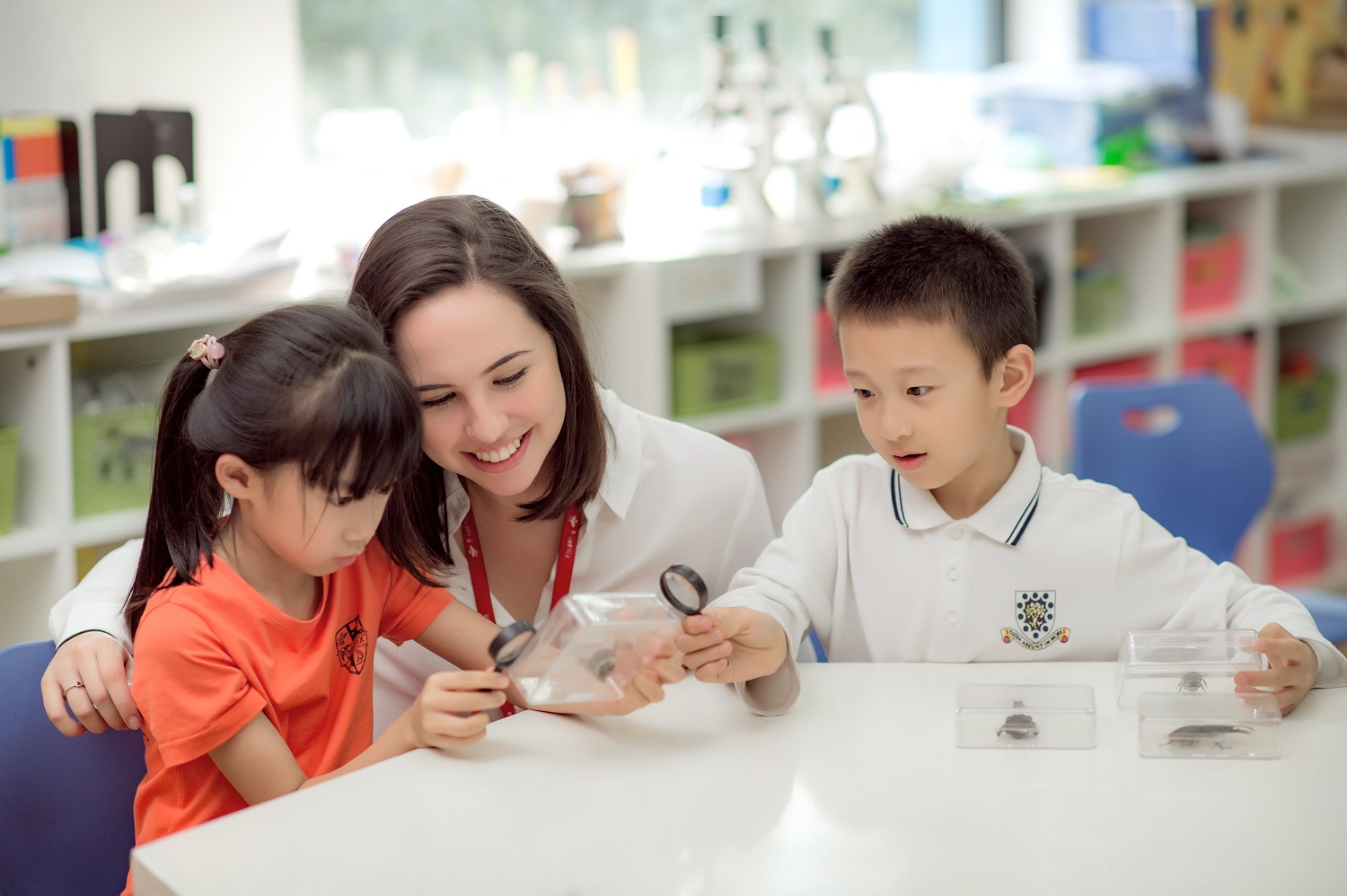 Traditional Chinese Culture Course
HD aims to cultivate global Chinese citizens. While developing children's international vision, we also pay attention to integrating the essence of traditional Chinese culture into our curriculum. HD Ningbo's traditional culture course aims to establish an understanding of Chinese culture and history for our learners.
We focus on the highlights of Chinese ancestral history hoping that students can carry forward the achievements and discoveries of previous generations and absorb the wisdom of their ancestors to reach new milestones in the future.
Traditional culture courses enable students to have a better understanding of Chinese culture and stimulate their interest in traditional culture to improve their cultural appreciation, shape their character and enrich their personality.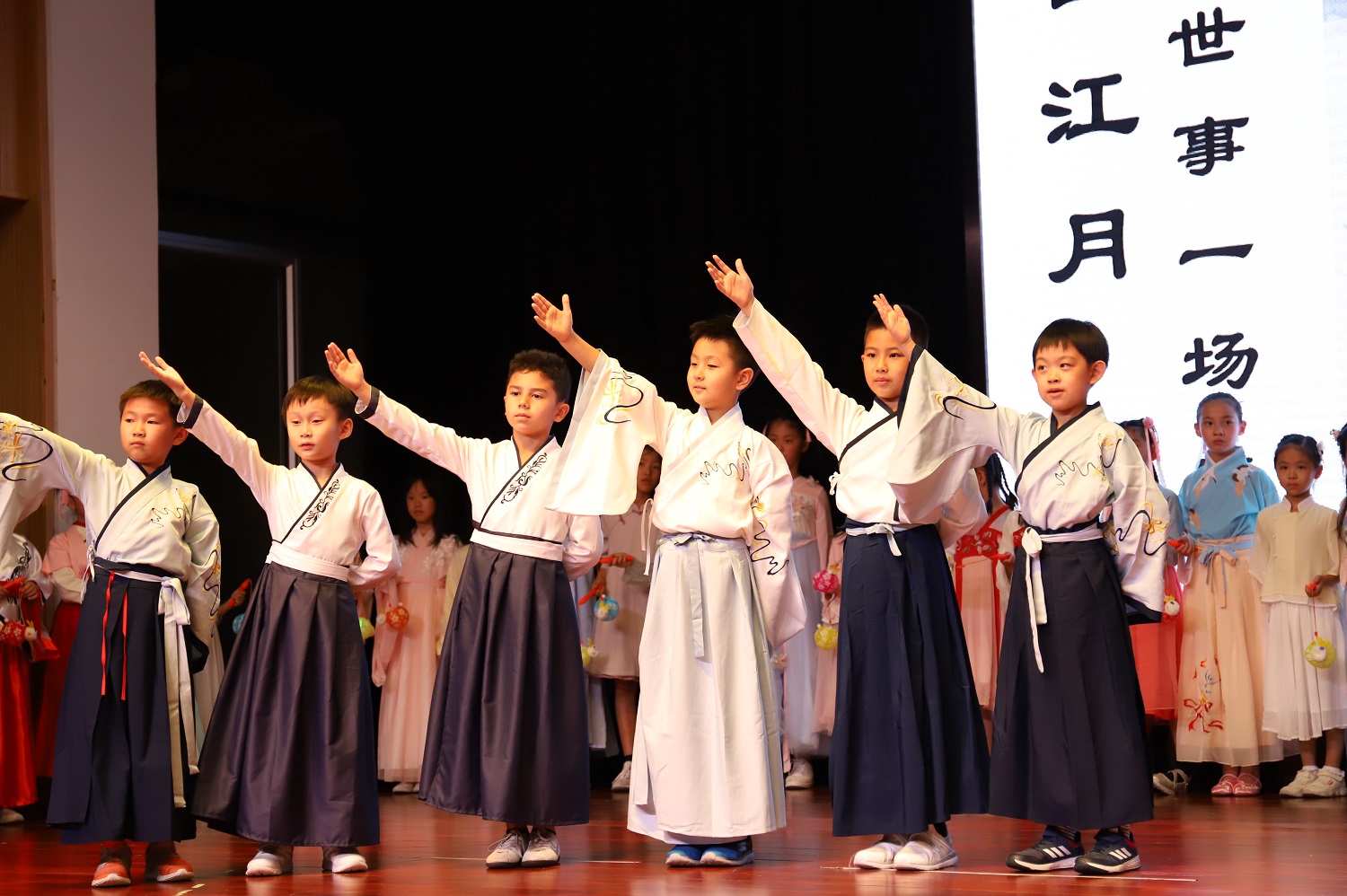 Library Course
The Library at HDNB is friendly, inclusive and has a comfortable reading environment where students can relax and enjoy a good book. Reading helps boost academic ability but the most important thing is an enjoyment of reading. Our library is well stocked with printed and digital reading materials, as well as school curriculum materials and the latest best-selling children's books and classic comic books.
Bespoke Libraries
Our libraries are specifically designed for Chinese bi-lingual students from Prep to Year 12. Our aim is to encourage our students to love reading and become lifelong learners. To begin with, providing books which are about subjects they are interested in and encouraging regular reading habits. Good reading habits will serve them well throughout their lifetime. We will are also launching Information Literacy courses, in which our students will be instructed in the skills of defining, obtaining, evaluating and utilising information or knowledge required in the 21st century. We intend to gradually impart knowledge such as intellectual property rights and respect for culture, since these are an indispensable part of our ideology and central to the responsible and safe spread of knowledge and information.
Web OPAC
Our libraries use an Integrated Library Automation System (ILAS) developed by Follett Corporation in the USA. This is a software widely used in the States as well as by many international K-12 schools. It features functions such as custom-designed user interface for students of different age groups, federated search and Access Whenever, Wherever.