HD Beijing school offers the globally recognized International General Certificate of Secondary Education (IGCSE) program at the lower secondary level. To further prepare students for the future, all grade 10 and 11 students are required to complete Global Perspective. In grade 11 and 12, HDBJ will offer IBDP and A-level programmes. Both IBDP and A-level programmes are worldwide preparatory programmes for universities and highly recognized by universities around the world. Students can choose appropriate programmes for in-depth study to cultivate a global perspective in an interdisciplinary way.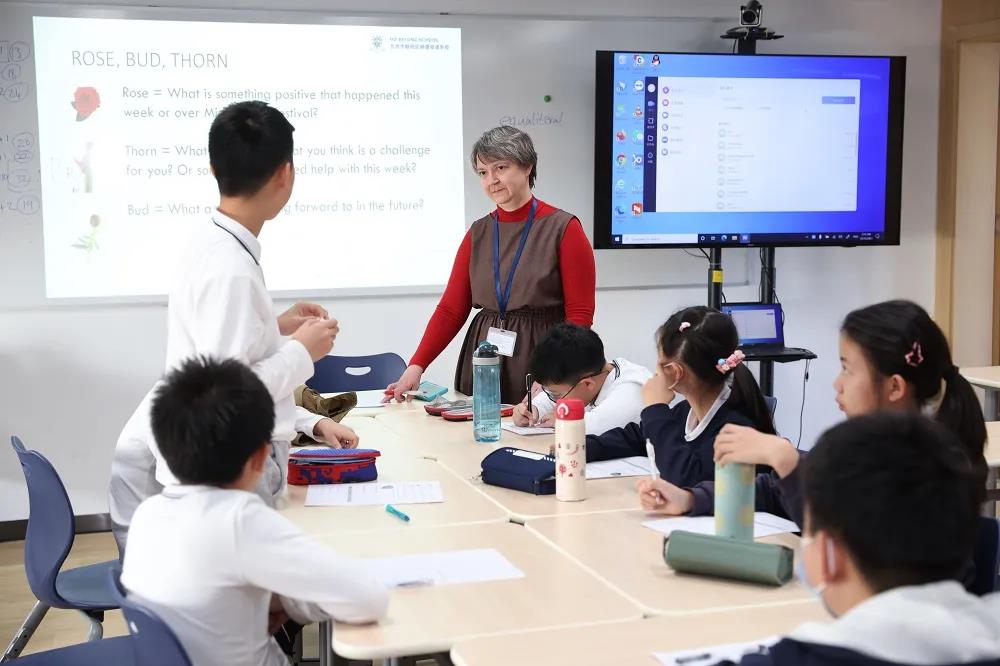 IGCSE
The IGCSE (International General Certificate of Secondary Education) is one education programme that parents might not be familiar with but should not overlook.
IGCSE from the UK. In British schools, students typically have external exams at the end of Year 11 (equivalent to Grade 10). On successful completion of these exams, students would earn their General Certificate of Secondary Education (GCSE). Students are going to university would continue for two more years in a programme the British education system refers to as "A levels" (advanced level qualifications). As British schools grew internationally, it was realised that an international form of GCSE was needed. The "I" in IGCSE is for internationals. Teaching GCSE in foreign lands, educators quickly recognised that course content in GCSE was heavily focused on British nuances that were not necessarily suitable for an international student body. IGCSE is better designed for a multicultural and multilingual audience.
At HDBJ, students begin IGCSE in Year 10 (equivalent to Grade 9). For two years, they study a rigorous programme that requires them to take a broad range of subjects covering maths, sciences, English, foreign languages, and the humanities.
IBDP
HD Beijing School is a candidate school for the International Baccalaureate (IB) Diploma Programme and pursuing authorization as an IB World School.
IB World Schools share a common philosophy and commitment to improve the teaching and learning of a diverse and inclusive community of students by delivering challenging, high quality programmes of international education that share a powerful vision.
What is the IB Diploma Programme?
The IB Diploma Programme is an academically challenging and balanced programme of education, with final examinations, that prepares students aged 16 to 19 for success at university and in life beyond. It has been designed to address the intellectual, social, emotional and physical well-being of students. The programme has gained recognition and respect from the world's leading universities.
Teaching and learning in the Diploma Programme (DP) incorporates the development of:
• thinking skills
• communication skills
• social skills
• self-management skills
• research skills.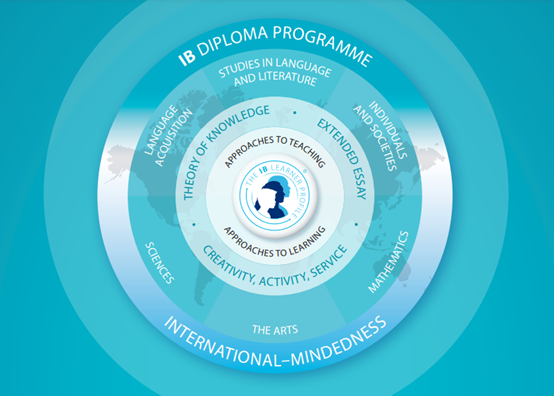 We challenge students to excel in their studies and in their personal development. We aim to inspire a love of learning throughout life that is marked by enthusiasm and empathy. The IB aspires to help schools develop well-rounded students who respond to challenges with optimism and an open mind, are confident in their own identities, make ethical decisions, join with others in celebrating our common humanity and are prepared to apply what they learn in real-world, complex and unpredictable situations.
A-level
A Level develops deep subject knowledge, conceptual understanding and higher order thinking skills.
We encourage learners to become confident, responsible, reflective, innovative and engaged:
• confident in working with information and ideas – their own and those of others
• responsible for themselves, responsive to and respectful of others
• reflective as learners, developing their ability to learn
• innovative and equipped for new and future challenges
• engaged intellectually and socially, ready to make a difference.
• We help develop an ability in students to reflect on their learning, so they can plan, monitor and control their learning strategies.
A Level qualifications are accepted at over 1400 institutions across 195 countries. Students use Cambridge International A Levels to gain places at leading universities worldwide including in the UK, Ireland, USA, Canada, Australia, New Zealand, Singapore, the Netherlands, Germany and Spain. Over 650 US universities accept Cambridge International AS & A Levels, including all Ivy League and Ivy Plus universities. These universities include Brown, Harvard, MIT, Stanford and Yale.