Tong De Academy is affiliated to Elite K12 Education Group. Adhering to "Where there is love, there is education" as its core idea of education, Tong De Academy provides full-time ecological bilingual education and services to the families of infants and toddlers from 18 to 36 months' old. It aims at building a growing community of infants and toddlers, national and international teachers, child-care teachers, parents, and caregivers, where kids can learn to love and be loved in an environment similar to a family, and happily grow up in a cultural environment where East meets West.
We aim to bring together and cultivate a group of children who are eager to learn, to quest and to play, and full of curiosity about the world, they dare to explore the unknown area with a readiness to embrace new ideas with a broad mind and vision so as to become a global citizen rooted in Chinese culture.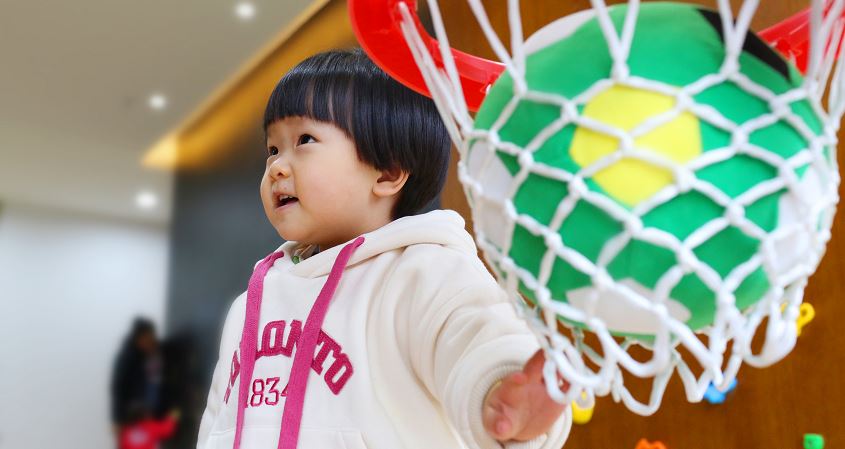 We have built an educational team of dedicated teachers. The national and international teachers have different cultural backgrounds. Our teachers are always around the children and what we value the most is as an educator what is their understanding of "love". Our team culture at TD is "foster love with love". The quality of love for life and for lifelong learning is the most precious gift given to children by our teachers at TD.
We aim to bring together a group of families who value early childhood education, love Chinese culture while appreciate multiculturalism. They are committed to the development of children's characters and personalities, communicate actively with our school, support school events and are always around their children during their growth.
In our immersed bilingual environment, the theme-based approach integrated with the Montessori teaching philosophy, is applied in every stage of early childhood development with a focus on sports and arts. We make education truly become an integral part of daily life that our students can learn in life, grow in love and lay a solid foundation for the start of their happy life.

Children's development needs are the development needs of the body, intelligence, emotion and quality. Our education starts the moment that children step into our school.
At TD, we create a bilingual environment for children to explore theme activities and Montessori course, participate in sports and games, and discover beauty, enjoy beauty and create beauty with their teachers. Through various monthly theme activities, children will understand themselves, explore the world and admire the nature under the encouragement and guidance of teachers. In the process, they will also have a comprehensive development in areas including living skills, art, mathematics, logic, sports, language, communicating, reading and science. Meanwhile, Montessori course gives children the opportunity to learn and explore independently, so that they can progress together in an environment of mutual care and love.
Tong De Academy respects the developmental rules of each child. Here at TD, we do not rush or urge. We only help children and parents to be prepared physically and psychologically, and every step in the children's life will happen easily and naturally.